||
We all know that Dawand Jones is a big man… a really big man. Standing in at 6-feet, 8-inches, and 360 pounds, Jones is hard to miss. However, the legend of how big the offensive tackle truly is just grew even more.
Jim Nagy, who is the executive director of the Reese's Senior Bowl, shared that Jones now has the longest wingspan ever recorded at the event. The Senior Bowl is largely an opportunity for college seniors to make an impression on NFL scouts before the draft combine.
Part of the festivities is to take players' measurements. According to Nagy, Jones set a new record, officially becoming the longest player in Senior Bowl history with a wingspan of 89.5 inches. That would be the normal wingspan of a person who stands at 7 feet, 5 inches.
Out of Ben Davis High School in Indianapolis, Indiana, Jones was a bit of a diamond in the rough for the Buckeyes. He was only listed as a 3-star recruit in the 2019 class.
Where Jones will land in the draft remains to be seen, but one thing is for sure, the simple measurables will catch scouts' attention for sure.
List
Ohio State football 2023 NFL draft declaration tracker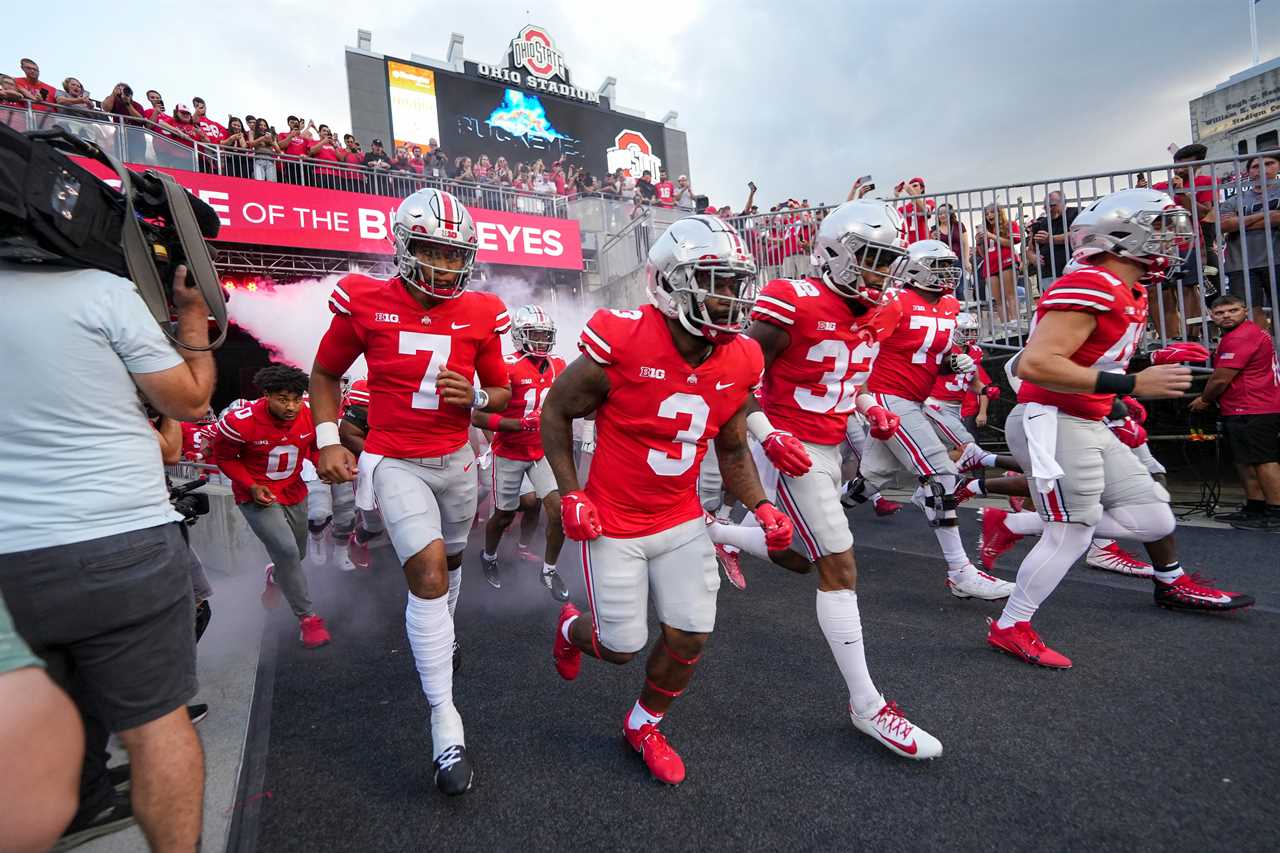 Contact/Follow us @BuckeyesWire on Twitter, and like our page on Facebook to follow ongoing coverage of Ohio State news, notes, and opinion. Follow Phil Harrison on Twitter.

Let us know your thoughts, and comment on this story below. Join the conversation today.

||

--------------------------------

By: Mark Russell
Title: Dawand Jones measures ridiculously long wing span at senior bowl
Sourced From: buckeyeswire.usatoday.com/2023/01/30/ohio-state-football-dawand-jones-measures-ridiculously-long-wing-span-at-senior-bowl-buckeyes/
Published Date: Mon, 30 Jan 2023 22:47:23 +0000