Hello and welcome to our daily edition of WWE Rumors Roundup. We bring some important WWE Stories and Latest WWE News and Updates including WWE Rumors Roundup: WWE Network now Peacock exclusive, Brock Lesnar Wrestlemania 37 status, and more.
WWE Rumours Roundup
We talk here; WWE Rumours and spoilers on WWE Network now become Peacock Exclusive. WWE Rumours and News on Brock Lesnar's Wrestlemania 37 status. THE Latest WWE news and rumors on 12 years old WWE record is set to break on Royal Rumble pay per view and more other WWE News and Rumors.
So let's start breaking sports news from the edition of WWE Rumor Roundup.
---
#5 WWE News: WWE Network now become Peacock Exclusive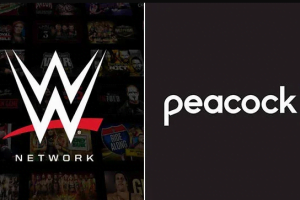 A popular WWE Network has sooner become exclusive of the Peacock Streaming Service in the United States. In this surprising move, both WWE and NBCU have come on the same page of agreements for Peacock to host WWE Network in a Multi-year Deal.
This deal starts on 18th March 2021 and from there all WWE Network content exclusively available on Peacock Premium at the cost of $4.99 with ads. At this price, subscribers also have access to see the rest of Peacock premium's content.
WWE PPV events will still be available on WWE Network via Peacock
Now WWE Network exclusively available on the Peacock Platform but WWE pay-per-views like SummerSlam, Royal Rumble, and Wrestlemania still remain on WWE Network for the user at no additional cost.
Peacock was launched in 2020 and within six months they get 22 Million Subscribers. While WWE Network has over 1 Million Subscribers. So it's interesting to see what changes happen with WWE Network on a new platform.
WWE Network's Peacock deal reportedly worth over $1 billion
This WWE  deal with NBCU for WWE Network is worth over #1 Billion. This deal is for the next 5 years at least.
Here is WWE Rumors and Spoilers 2021:
"Terms of the pact weren't disclosed. A person familiar with the deal said it runs five years and is valued at more than $1 billion. Under the agreement, the WWE will shut down its WWE Network streaming service in the United States in mid-March, and Peacock will license the programming, including the popular "WrestleMania" franchise, for its own platform."
Stephanie McMahon on the WWE Network/Peacock deal
WWE's CBO Stephanie McMahon also gives her thought on this WWE and NBCU deal. She looks excited to go ahead with this deal.
Here are Stephanie McMahon's words:
"WWE and NBCU have been partners for nearly 30 years. And we consider this to be a natural extension of our long-standing relationship. Peacock will enable WWE to showcase our most significant events, including WrestleMania, which was previously available on WWE Network for $9.99 per month. To Peacock's 26 million subscribers for $4.99 per month and for free to the millions of Comcast and Cox homes across the country, helping to better serve and grow our global fanbase."
This is the top WWE Breaking News from WWE Rumors Roundup: WWE Network now Peacock exclusive, Brock Lesnar Wrestlemania 37 status, and more.
---
#4 WWE Rumors: Brock Lesnar's WWE Wrestlemania 37 status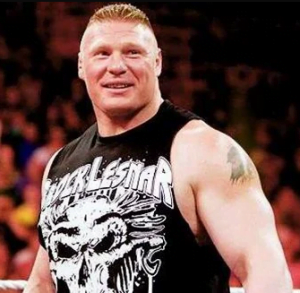 In the recent interview, Triple H said something interesting about Brock Lesnar's WWE status for Wrestlemania 37 and whether we can see him at Grandest Stage of Them All.
Here is Triple H's statement:
"One of the things I have learned about him is Brock Lesnar does what Brock Lesnar wants to do. Nobody can talk him into doing things differently. So time will tell. If wants to show up at WrestleMania he will, if he doesn't he won't. The only way to get that answer is to call Brock Lesnar."
Brock Lesnar's rumored match for WWE WrestleMania 37
Brock Lesnar was last seen in the main event of Wrestlemania 36 when he loses his WWE Championship to Drew McIntyre. Now what Brock Lesnar's match for WWE Wrestlemania 37, then answer is WWE currently planning to do a Triple Threat match of Drew McIntyre vs. Brock Lesnar vs. Keith Lee for WWE Championship at Wrestlemania 37. There are also rumors that Brock Lesnar will be returning in Royal Rumble match as a surprising opponent.
This is the top WWE Headline from WWE Rumors Roundup: WWE Network now Peacock exclusive, Brock Lesnar Wrestlemania 37 status, and more.
---
#3 WWE Updates: WWE's 12 years old record set to break at Royal Rumble 2021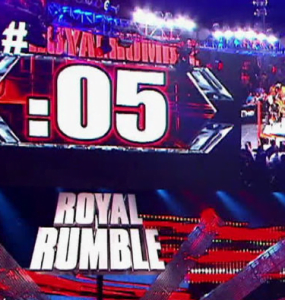 Former WWE Champion Kofi Kingston has been part of every Royal Rumble match since he makes WWE debut in 2009. But looks like this streak of Kofi Kingston is now set to an end. In the last 11 years, Kofi Kingston is one of the most consistent performers of the Royal Rumble match.
12-year WWE streak set to come to an end at the Royal Rumble
Kofi gives us so many incredible and memorable moments in Royal Rumble matches. He always tries some amazing and creative moves to escape from elimination. Kingston started his Royal Rumble journey with Dolph Ziggler in 2009. Now both of them achieve that feet of participating in 11 consecutive Royal Rumble matches.
Dolph Ziggler keeps his record alive because he already announced his entry in the 2021 Royal Rumble matches. He also steps closer to Kane's Royal Rumble streak of appearing in 13 consecutive Royal Rumble matches. But Kofi Kingston is injured right now. So he is no longer to take a part in this year's Royal Rumble match.
Kofi Kingston's Royal Rumble record
In Royal Rumble 2021, as of now as many as 15 male superstars and 12 female superstars confirmed their entries in the match. So we hope for some big surprise entries during both Royal Rumble matches.
---
#2 WWE Spoilers: ESPN has apparently done with WWE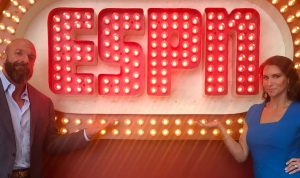 Earlier, it was announced that WWE Network will be exclusively for Peacock streaming service and it will starts in March. This is good news that WWE Network got a new platform but with every good news, there is always bed news to follows.
So now WWE's Latest News and Rumors stated that ESPN is not looking happy with this new deal that happened between WWE and NBCU. According to the latest updates in 2021, ESPN now no longer interested to air WWE related content on their cable TV.
WWE reports suggested that ESPN was in serious talk with WWE to get rights to air WWE Network content on their streaming platform ESPN+. But both WWE and ESPN do not come on the same page and their deal not comes to any conclusion.
ESPN was in talks with WWE for the same NBC deal
At one time, Disney interested in who owns ESPN, Marvel, and Lucasfilm were in talks to occupy WWE rights when the company gets financially hit. But in the end, that news proves just rumors nothing more than that.
But confirm news right now is, from 18th March 2021, the WWE network is exclusively for Peacock streaming services. The subscriber can access WWE content as well as Peacock content at the price of $4.99 with ads and $9.99 without ads.
---
#1 WWE Rumours: Triple H revealed his in-ring status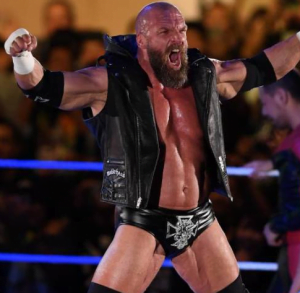 A couple of weeks ago, we saw that Triple H showed up on RAW episode as a replacement of Drew McIntyre who has tested positive for COVID-19. Triple H not just appeared on RAW and cut a promo but he also replaced Drew McIntyre in a match against Randy Orton.
During his recent interview, Triple H talked about his in-ring status in WWE and whether fans can expect that The Game enters in WWE ring one more time.
Triple H reveals his future as an in-ring competitor
Here are Triple H's words:
"You never say never in WWE. We had an opportunity and moment in time where Drew Mcintyre was found to be Covid positive. And could not appear as he was in quarantine. I got the call. Every time you get the opportunity to show up in front of WWE fans. Even though not in person, you hate to pass up on that opportunity. As far as a one-off is concerned, we'll see but right now I am focused on Superstar Spectacle. We'll see as far as me stepping back in the ring."
It's been a long time that Triple H transitioned himself as a part-timer in WWE. Last year, we not seen Triple H wrestle in Wrestlemania 36 but we can't rule out The Game to wrestle in Wrestlemania 37 this year.
---
These are the whole WWE News, Rumors, Updates, and Spoilers from the edition of WWE Rumor Roundup. We covered WWE Rumors Roundup: WWE Network now Peacock exclusive, Brock Lesnar Wrestlemania 37 status, and more.
Wrestling Rumors Roundup

Click below to know Latest WWE News and Updates for 2020:

WWE Royal Rumble 2021 matches, match card, and Result Predictions.

So see you guys in our next session of the WWE Rumors Roundup edition but before you leave please we request you to show your support to us with like, comment, share our YouTube video, and subscribe to our YouTube channel. And press the bell icon for video notification.

Our YouTube Videos are below:

The post WWE Rumors Roundup: WWE Network now Peacock exclusive, Brock Lesnar Wrestlemania 37 status and more appeared first on Sports Info Now.

----------------------------------------

By: Shaikh Arbaz
Title: WWE Rumors Roundup: WWE Network now Peacock exclusive, Brock Lesnar Wrestlemania 37 status and more
Sourced From: sportsinfonow.com/wwe-rumors-roundup-wwe-network-now-peacock-exclusive-brock-lesnar-wrestlemania-37-status-and-more/
Published Date: Tue, 26 Jan 2021 06:32:44 +0000



Did you miss our previous article...
https://playeverysport.com/pro-sports/24-laugh-out-loud-giannis-antetokounmpo-memes