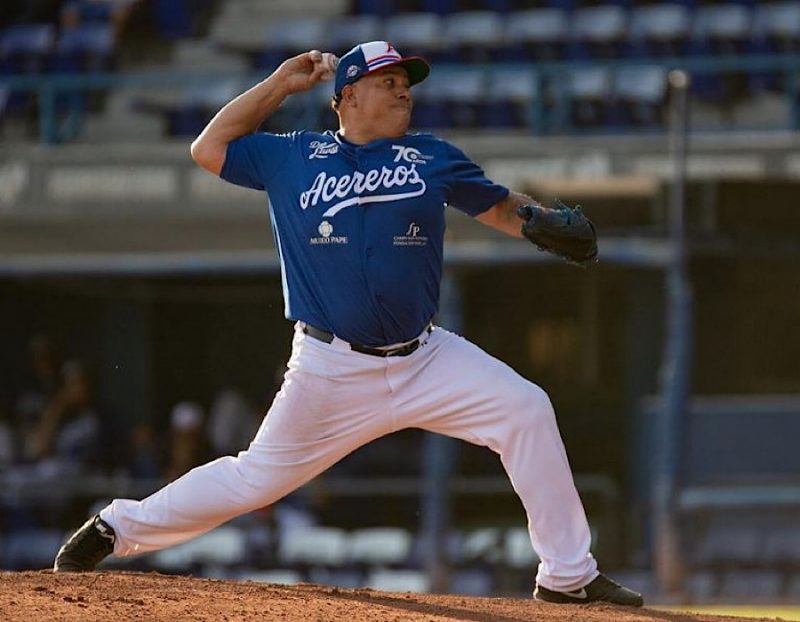 Could Bartolo Colón Help A Team Win The World Series? | Could Bartolo Colón Help A Team Win The World Series?
Click Here For The Best Twitter Reactions
Click Next For Twitter Reactions

On Saturday night, 48-year-old Bartolo tossed a complete game in the Mexican Baseball League, needing only 90 pitchers, 70 of which were strikes, to help Acereros de Monclova notch a 6-2 win. Colón's 90 pitches produced a two-run, five hit outing where it only walked one and struck out five. Colón planned to pitch last year in the Mexican independent league he's working in now, but the pandemic took 2020 away from him, and with it another year to fulfill his goal of throwing at least 46 more MLB innings, giving him more than any Dominican player in history. 
THE LEGEND OF BIG SEXY LIVES ON



At 48 years and 19 days old, Bartolo Colon threw a 70 strike complete game Saturday night!





https://t.co/QyFUPmaMyS pic.twitter.com/T4WZl2zn2s

— Sports Illustrated (@SInow) June 15, 2021
The irony of Bartolo Colón potentially returning to Major League Baseball cannot be escaped. As the game looks to suspend pitchers who need foreign substances to get hitter out, Colón has been using the same two-seam fastball on both sides of the border for over a decade … and while MLB wants to see less strikeouts and walks, and more balls in play, it would be a pitcher like Colón who could give the sport exactly what they need, a two and a half hour game that fans would find entertaining from beginning to end. 
I would be willing to bet you that Bartolo Colón would be able to join a Major League roster next week and get hitters out with his junk ball style and become a contributing member of a successful team who could make a postseason run.
Major League Baseball NEEDS Bartolo Colón and he wants back in for one more shot at glory, a little piece of history and maybe some mutual success. I am begging a team like Tampa Bay, the Mets, or any other contender looking to bolster their pitching staff to bring back "Big Sexy," because if anything is going to bring the fans back to the ballpark, Bartolo Colón will. 
Bartolo Colón will help a team win in a way that will be easy to root for and even easier to watch, something Major League Baseball needs in the worse way. 
Click Here For The Best Twitter Reactions
---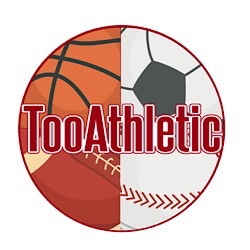 About TooAthletic
TooAthletic Takes is the News division of TooAthletic. Launched in 2019, TooAthletic Takes is a source for all your sports takes. TooAthletic Takes will make you laugh, cry, get mad, and even call us "idiots." We strive to give our readers another viewpoint on any sports situation, and we look forward to disagreements with the hopes that it leads to healthy discussions and debates.
TooAthletic Takes aspires to be the #1 source for all sports takes, and become a leader in sports media.
Categories
"What If" Takes
Boxing Takes
Dumb Sports Takes
Either/Or Takes
ESPN Takes
Fantasy Football Takes
Fox Sports Takes
Funny Sports Highlights
Funny Sports Takes
High School Highlights
Lists
Memes & GIFs
MLB Takes
NBA Highlights
NBA Takes
NCAA Sports Highlights
NCAA Takes
NFL Highlights
NFL Takes
NHL Takes
Predictions
Question Takes
Racing Takes
Rafael's NFL Betting Picks
Sports Gambling Takes
Sports Movie Reviews
Sports News
Sports Quotes
Survivor Pool Picks
TooAthletic Takes
UFC Takes
Voting
Worried/Not Worried About Takes
XFL Takes
Could Bartolo Colón Help A Team Win The World Series? | TooAthletic.com
The post Could Bartolo Colón Help A Team Win The World Series? appeared first on TOOATHLETIC TAKES.
----------------------------------------
By: Rafael Thomas
Title: Could Bartolo Colón Help A Team Win The World Series?
Sourced From: tooathletic.com/could-bartolo-colon-help-a-team-win-the-world-series/
Published Date: Fri, 18 Jun 2021 14:31:49 +0000