||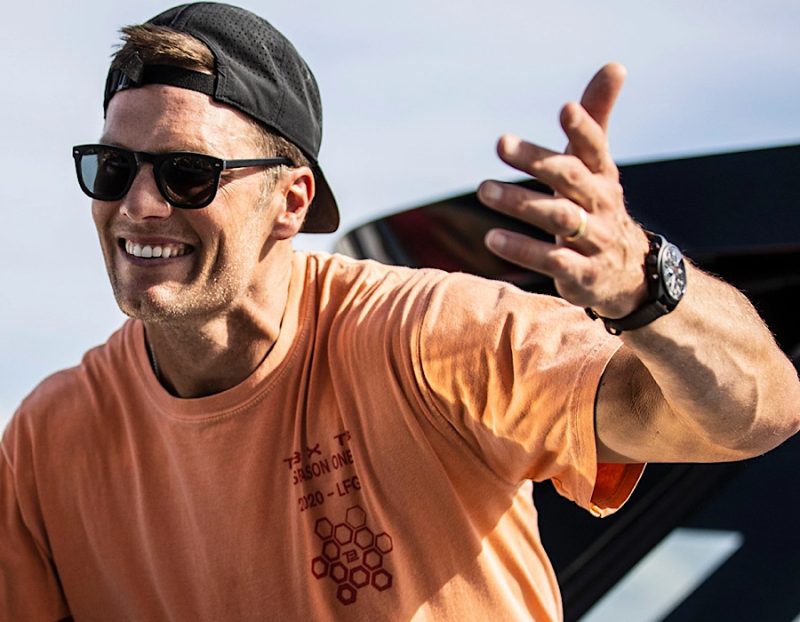 The NFL world found out last week that the Buccaneers truly are the "Tompa Brady" Buccaneers after it was announced quarterback Tom Brady would be taking an "extended vacation" right in the middle of training camp. The 45-year-old QB who retired, and then unretired this past offseason apparently worked out his vacation time with the team in advance in order to create some chemistry with his new weapons on offense (Julio Jones, Russell Gage, and Kyle Rudolph.) 
And if you believe that line of BS, then I have a bridge to sell you.
Citing his inability to make the "competitive commitment" needed to win games, Tom Brady retired from the NFL back in February. Forty days and nights later, Brady returned to the league and his team, the Tampa Bay Buccaneers.  Of course, we didn't know at the time that Brady's return would also cause head coach Bruce Arians to "retire" from the team shortly thereafter, allowing TB12 to completely take over the offense and run his squad the way he wanted to. Now, current head coach Todd Bowles said Tom Brady would be away with the team until sometime after their second preseason game on August 20th, saying that his #1 QB would be dealing with "personal issues" while on a leave of absence.
Bowles admitted these issues were discussed long before the start of training camp and the Bucs knew Brady would miss this time in advance. When asked what caused the leave of absence, Ian Rapoport of the NFL Network said:
"The best description I got for this is that it is important to find a work/life balance. Brady has been doing this for 23 years. He knows the scheme as well as anyone … so he steps aside to do some actual personal things, family things."
So, wait, Tom Brady has become so good at his job that he no longer needs to practice a team sport with his teammates during the period of time set aside to build up team chemistry, rather opting to let his backup and backup's backup take more reps right in the middle of training camp? Has Tom Brady petitioned the NFL to have all of Tampa Bay's game played at home yet, you know, in case in needs to attend to more personal, family things?  Or will he just be able to play all the games by way of a clone/drone combination so his family can be with him every step of the way this year, all the way to a Super Bowl title.
In a league that makes star players seemingly overnight, Tom Brady is taking his role as the GOAT to the next level and beyond by asking for and being granted this vacation time during training camp. Camps are nowhere near as difficult as when Brady broke into the league and not anywhere as hard as those his predecessors faced in the 20th century, so clearly this vacation time was part of his "agreement" to return … that is if you believe there was a negotiation that involved Brady's return to Tampa Bay in the first place, which I do.
It is clear to me Tom Brady retired under pressure from his family, mainly his famous wife Gisele Bündchen, who has begged the QB to retire for years to be more of a stay-at-home father to his children. Brady, it is clear to me, needed to negotiate with his wife first before working out a deal with Tampa Bay to un-retire this winter, with this mid-training camp vacation high on the list of priorities. It is likely that schools are reopening in Florida sometime in the next week and Brady wants to be there for as many days as possible for them as well to make his wife happier than she probably was when her husband asked for her permission to return to the NFL.
At the end of the day, all this tells us is the NFL might be Tom Brady's world, with the rest of us just along for the ride; but when it comes to the Brady household, it is Gisele Bündchen's world, and Brady better do what he is told or someone won't be able to find their helmet to go outside and play with the rest of the Buccaneers this fall. 
---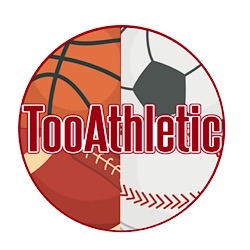 About TooAthletic
TooAthletic Takes is the News division of TooAthletic. Launched in 2019, TooAthletic Takes is a source for all your sports takes. TooAthletic Takes will make you laugh, cry, get mad, and even call us "idiots." We strive to give our readers another viewpoint on any sports situation, and we look forward to disagreements with the hopes that it leads to healthy discussions and debates.

TooAthletic Takes aspires to be the #1 source for all sports takes, and become a leader in sports media.

Categories

"What If" Takes

Boxing Takes

Dumb Sports Takes

Either/Or Takes

ESPN Takes

Fantasy Football Takes

Fox Sports Takes

Funny Sports Highlights

Funny Sports Takes

High School Highlights

Lists

Memes & GIFs

MLB Takes

NBA Highlights

NBA Takes

NCAA Sports Highlights

NCAA Takes

NFL Highlights

NFL Takes

NHL Takes

Predictions

Question Takes

Racing Takes

Rafael's NFL Betting Picks

Sports Gambling Takes

Sports Movie Reviews

Sports News

Sports Quotes

Survivor Pool Picks

TooAthletic Takes

UFC Takes

Voting

Worried/Not Worried About Takes

XFL Takes

Is This The Reason Tom Brady Took A Leave From Training Camp? | TooAthletic.com

The post Is This The Reason Tom Brady Took A Leave From Training Camp? appeared first on TOOATHLETIC TAKES.

||

----------------------------------------

By: Rafael Thomas
Title: Is This The Reason Tom Brady Took A Leave From Training Camp?
Sourced From: tooathletic.com/is-this-the-reason-tom-brady-took-a-leave-from-training-camp/
Published Date: Tue, 16 Aug 2022 23:55:18 +0000