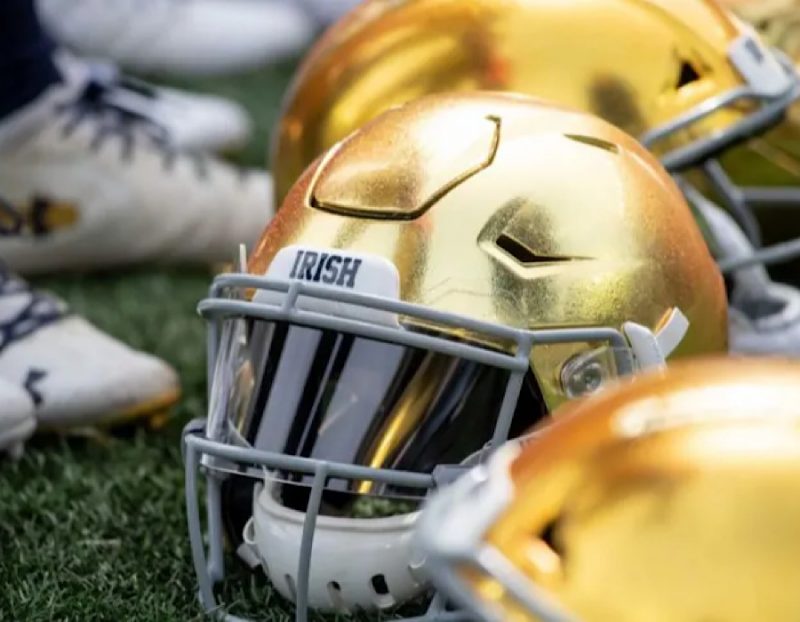 Will Notre Dame Football Join A Conference? | Will Notre Dame Football Join A Conference?
Click Here For The Best Twitter Reactions
Click Next For Twitter Reactions

With billions of dollars available, it is quickly becoming a matter of when, not if the College Football Playoffs will expand from just four teams. The potential new format, according to reports, will give four of the Power Five Conference title winners a bye week, with eight more teams battling it out to reach the national quarterfinals. However, this new system could hurt independent schools such as Notre Dame, who don't have a conference to win, thus leaving them with a longer, more difficult road to a national title. Does that mean the new College Football Playoff format will force Notre Dame to join a Power Five Conference? 
The College Football Playoff is considering expanding from four teams to 12, with the four highest-ranked conference champs getting a first-round bye. Unfortunately for Notre Dame, as an independent, they would not be eligible.@finebaum: "This is really not fair to Notre Dame!" pic.twitter.com/nMi0IvvZ76

— Get Up (@GetUpESPN) June 11, 2021
Speaking on ESPN Friday morning, Paul Finebaum discussed the new 12-team College Football Playoff format, and in doing so, said, in part, "This is not really fair to Notre Dame," since the Irish are still an independent school and not a full-time member of any conference. 
During the shortened 2020 season, the Irish did play an de facto ACC schedule, but historically have never wanted to be part of any conference. That's because Notre Dame enjoys calling its own shot when it comes to tv contracts, and without a dozen or more other schools to share their revenue with, can help their bottom line more by being an independent school, even if that means never winning another national championship.
Those who watch the Irish play in South Bend, Indiana did pose some interesting questions when hearing what Paul Finebaum had to say Friday. First, would winning a conference title and having an 80% chance of earning a first-round playoff bye provide enough of an incentive for Notre Dame to give up their football independence? Or would keeping their current status be worth it if they were able to earn a home-playoff game against one of the teams ranked fifth, sixth, seventh or eighth in the playoff field? A windfall not guaranteed since it is unclear if College Football would still existing bowl game for to narrow their playoff field from 12 to eight teams.
Recent history has shown us that Notre Dame, like the New York Yankees and Dallas Cowboys, are always relevant no matter how long it has been since their last championship. The "Irish" brand will always make money away from Notre Dame Stadium, which is why the school has always maintained their high academic admission standards despite the fact many five-star recruits are unable to attend their school.
If it is enough for Notre Dame to always be in the playoff conversation to start each season and have a chance to reach the playoffs even if they are never talented enough to win, then joining a conference will prove unnecessary for the school's administration. If, however, they do want to become annual threats to win a national title and not rely on luck and "everything coming together perfectly," then joining a conference like the ACC or Big Ten would be the best path to take. The question is money vs. on-field success … needless to say, we know what wins out in that battle nine times out of ten on a bad day… MONEY!
It will always be in the best football interest of Notre Dame to be part of a conference, and geographically being in the Big Ten makes more sense than the ACC. From a financial standpoint, however, being in any conference would make the Irish program less profitable, but more likely a more relevant team, which could offset some of the losses from giving up their independence. With the school steeped in tradition, however, making a major change like joining a conference would be a radical step for them to take, and not one anyone in their current position is likely to endorse anytime soon.
Perhaps, after a few years under a new playoff system the Irish will see they are Fighting a battle they can't win on the field, and if they see profits diminishing, will finally join a conference. However, don't count on that happening anytime soon since, when tradition is involved, change comes much slower than it should in South Bend. 
Click Here For The Best Twitter Reactions
---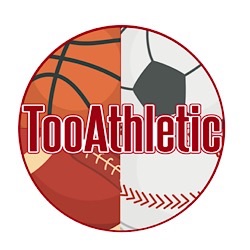 About TooAthletic
TooAthletic Takes is the News division of TooAthletic. Launched in 2019, TooAthletic Takes is a source for all your sports takes. TooAthletic Takes will make you laugh, cry, get mad, and even call us "idiots." We strive to give our readers another viewpoint on any sports situation, and we look forward to disagreements with the hopes that it leads to healthy discussions and debates.

TooAthletic Takes aspires to be the #1 source for all sports takes, and become a leader in sports media.

Categories

"What If" Takes

Boxing Takes

Dumb Sports Takes

Either/Or Takes

ESPN Takes

Fantasy Football Takes

Fox Sports Takes

Funny Sports Highlights

Funny Sports Takes

High School Highlights

Lists

Memes & GIFs

MLB Takes

NBA Highlights

NBA Takes

NCAA Sports Highlights

NCAA Takes

NFL Highlights

NFL Takes

NHL Takes

Predictions

Question Takes

Racing Takes

Rafael's NFL Betting Picks

Sports Gambling Takes

Sports Movie Reviews

Sports News

Sports Quotes

Survivor Pool Picks

TooAthletic Takes

UFC Takes

Voting

Worried/Not Worried About Takes

XFL Takes

Will Notre Dame Football Join A Conference? | TooAthletic.com

The post Will Notre Dame Football Join A Conference? appeared first on TOOATHLETIC TAKES.

----------------------------------------

By: Rafael Thomas
Title: Will Notre Dame Football Join A Conference?
Sourced From: tooathletic.com/will-notre-dame-football-join-a-conference/
Published Date: Wed, 16 Jun 2021 19:39:59 +0000



Did you miss our previous article...
https://playeverysport.com/pro-sports/3-reasons-the-nets-wont-win-the-championship