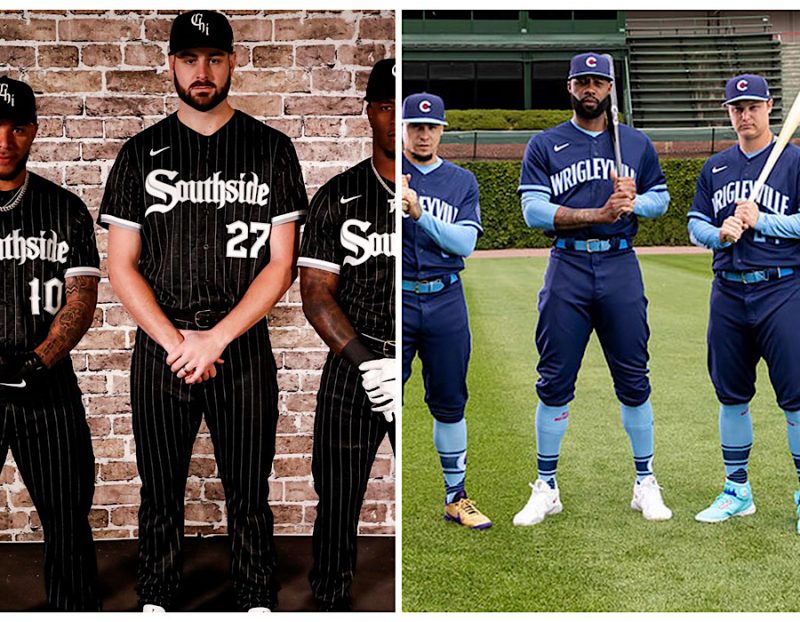 Better 'City Connect' Uniforms: White Sox Or Cubs? | Better 'City Connect' Uniforms: White Sox Or Cubs?
Click Here For The Best Twitter Reactions
Click Next For Twitter Reactions

There is a new battle brewing between Chicago's two baseball teams after both the Cubs and White Sox showed off their new "City Connect" jerseys this month. First, it was the team from the "Southside" showing off their new threads, then it was those who call "Wrigleyville" home who donned their new uniforms for the first time this past weekend. So, which baseball team in Chicago has the best city connect uniforms, the White Sox or Cubs? 
UNISWAG Chicago 'City Connect' Uni Matchup@Cubs vs @whitesox
Vote here: https://t.co/n3rIrAbEwJ#uniswag pic.twitter.com/WqFqkQ5Vri

— UNISWAG (@UNISWAG) June 15, 2021
Major League Baseball continues to see the influence of Nike on the field as both the Chicago Cubs and White Sox recently debuted their "City Connect" uniform. Designed and manufactured by the sports apparel giant, the new designs are part of three-year plan that will see all 30 MLB teams provided with alternate "City Connect" jerseys that are, of course, given the Nike touch. 
The @whitesox new Nike City Connect jerseys





(via @MLB)pic.twitter.com/lQ5ltbgG6g

— ESPN (@espn) May 28, 2021
The White Sox's "Southside" jerseys were designed to pay tribute to Hip Hop influence the city has felt for generations. They use the traditional White Sox's color scheme and gothic typeface, but reverse them, to give the uniforms a dark look with grey pinstripes and "Southside" written across the chest. When introducing the jerseys on social media in the days before their debut, Nike said they have "An old-school look, a new-school mentality."
While I have said in the past that black jerseys can be overrated and done simply for marketing purposes, once any team or league allows a new company to take over their uniforms manufacturing, that fact is a given. With that said, of all the alternate jerseys rolled out in any sports recently, the "Southside" ones are among the best Nike has managed to product by far. 
The Cubs' Nike City Connect uniforms were unveiled today. Thoughts?

(via @MLB) pic.twitter.com/cm0TzNhWRO

— SportsCenter (@SportsCenter) June 8, 2021
Not to be outdone, last week saw Nike roll out the Cubs' "City Connect" jerseys, designed to touch parts of all 77 communities that the Second City has. Across the chest is written "Wrigleyville" with the letters laid out in the same way as the ivy-covered outfield walls. Using a dark blue primary color covered with white lettering across the chest, the first reaction is that the NFL's Tennessee Titans have formed a softball team and play their games in Chicago … but Nike will tell you the colors come from the city's flag.
When the uniforms debuted against the Cardinals this past week, St. Louis was wearing their throwback power blue jerseys. Thus, when they were on the same field as the Cubs, many of whom were wearing light blue undershirts and socks to offset their darker blue jerseys, the visual effect didn't make for an easy baseball game to watch.
 I am not sure why the Cubs get to represent all of Chicago's communities, but the White Sox don't. So, after a reported 18-month planning and design process, when it comes to jerseys, the Cubs struck out when it comes to color and staying true to their history, and other than the clever layout of "Wrigleyville," the new uniforms didn't impress me at all. They are, however, not nearly as bad as the Boston Red Sox "City Connect" jerseys, just not what I would have been looking for.
Nike is giving fans three more teams, the Arizona Diamondbacks, San Francisco Giants, and Los Angeles Dodgers, their own "City Connect" jerseys before the end of the 2021 season. With the D-Backs seeing their "Serpientes" debuting Sunday to mixed reviews and the cool looking jerseys of the Miami Marlins making Nike a .400 hitting uniform company so far this year. How the last two uniforms are received will go a long way to giving fans of other teams hope, or instilling fear that when their "City Connect" uniforms reach the field, they will be something to be proud of and not disavowed in seasons to come. 
Click Here For The Best Twitter Reactions
---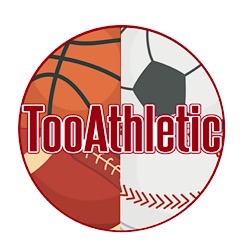 About TooAthletic
TooAthletic Takes is the News division of TooAthletic. Launched in 2019, TooAthletic Takes is a source for all your sports takes. TooAthletic Takes will make you laugh, cry, get mad, and even call us "idiots." We strive to give our readers another viewpoint on any sports situation, and we look forward to disagreements with the hopes that it leads to healthy discussions and debates.
TooAthletic Takes aspires to be the #1 source for all sports takes, and become a leader in sports media.
Categories
"What If" Takes
Boxing Takes
Dumb Sports Takes
Either/Or Takes
ESPN Takes
Fantasy Football Takes
Fox Sports Takes
Funny Sports Highlights
Funny Sports Takes
High School Highlights
Lists
Memes & GIFs
MLB Takes
NBA Highlights
NBA Takes
NCAA Sports Highlights
NCAA Takes
NFL Highlights
NFL Takes
NHL Takes
Predictions
Question Takes
Racing Takes
Rafael's NFL Betting Picks
Sports Gambling Takes
Sports Movie Reviews
Sports News
Sports Quotes
Survivor Pool Picks
TooAthletic Takes
UFC Takes
Voting
Worried/Not Worried About Takes
XFL Takes
Better 'City Connect' Uniforms: White Sox Or Cubs? | TooAthletic.com
The post Better 'City Connect' Uniforms: White Sox Or Cubs? appeared first on TOOATHLETIC TAKES.
----------------------------------------
By: Rafael Thomas
Title: Better 'City Connect' Uniforms: White Sox Or Cubs?
Sourced From: tooathletic.com/better-city-connect-uniforms-white-sox-or-cubs/
Published Date: Wed, 16 Jun 2021 20:06:41 +0000