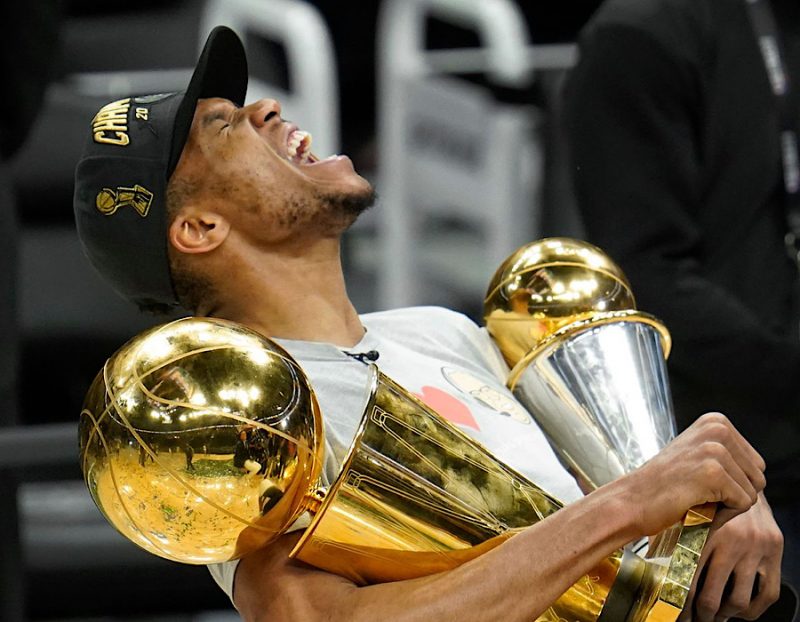 Giannis Antetokounmpo Takes Aim At Super Teams | Sports Takes & News | TooAthletic.com
Click Here For The Best Twitter Reactions
Click Next For Twitter Reactions

When you reach the mountaintop in sports, your voice can be heard the loudest and clearest. For Giannis Antetokounmpo, the superstar of this year's NBA championship team, his voice has been the loudest in the days after leading the Milwaukee Bucks to their first title in a half century. One of his more subtle, yet profound statements in the days after being crowned were for the NBA's Super Teams. And they are words that every player in the NBA should listen to and learn from.

The NBA has been a place for Super Teams in recent years thanks to the likes of LeBron James in Miami and Los Angeles, the 2015-2019 Golden State Warriors, and this year's Brooklyn Nets. Proof of the respect Super Teams receive is seen in the early odds for the 2022 NBA title, which has the Lakers and Nets as favorites to dethrone the Bucks after only one season. 
"I could go to a super team … but this is the hard way to do it, and we did it. We f—ing did it."

—NBA champ and Finals MVP Giannis Antetokounmpo pic.twitter.com/ni3jG0rOhY

— SportsCenter (@SportsCenter) July 21, 2021
For Giannis Antetokounmpo, however, to the victors go the spoils, and his message after winning the title over the Phoenix Suns was simple and direct to his fellow NBA players who might want to be on a Super Team as soon as next season. 
Stated by Giannis:
"I could go to a super team … but this is the hard way to do it, and we did it.  We fucking did it!"
I am one of those people who think players like LeBron James, Kevin Durant and others who form Super Teams are not always willing to put in the work or have the patience it takes to become champions. While it may sound like people like me are screaming "Get off my lawn" when we talk about how Michael Jordan, Larry Bird and Magic Johnson would have never wanted to team up with each other, the fact is that they wouldn't. Nowadays, however, it feels like if star players like Giannis Antetokounmpo don't want to team up, they are considered uncool, which is what makes the success of the Milwaukee Bucks even sweeter for fans like me.
Despite the infusion of international talent, the reason why NBA players need to form super teams is two-fold:
There are not enough elite players to keep every franchise competitive and able to win a title from season to season, forcing any decent player from bad teams to demand a trade or become a free agent.

Organizations know that if they are not a contender, then losing as many games as possible to earn a better draft pick is the only option they have to hopefully get better, and very often that path includes finding one good player and trading them for draft assets to rebuild quicker than other teams can.
I 100% agree with those people who feel NBA Super Teams are bad for the league, yet other sports, especially baseball are seeing that mentality grow within their game as organizations know that championship windows can open and close faster than anyone realizes. As in every league, if you are not a contender, then you are a supplier of talented players for those teams willing to part with younger, cheaper players in order to win now, creating this cycle of franchises to have talent while the rest of the league survives on the hope of what might come in future seasons.
The NBA needs more teams like the Milwaukee Bucks, not less; but sadly, it will always be the Super Teams and how they are formed that will grab the headlines since that's what the media loves more. In a league where some superstars complain about a play-in tournament (LeBron James), doing thing the hard way in sports is not always desired, by today's athletes. Yet, for Giannis Antetokounmpo, the journey to the mountaintop was as sweet as the rewards when he arrived.
This is a lesson that every athlete needs to embrace since, as in life, taking the more difficult road to your destination is what we are sometimes meant to do, but that path will help us enjoy our success that much more and make the trip that much more memorable for those who took it and those who witnessed the championship journey. 
Click Here For The Best Twitter Reactions
---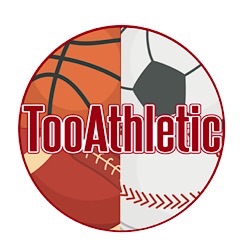 About TooAthletic
TooAthletic Takes is the News division of TooAthletic. Launched in 2019, TooAthletic Takes is a source for all your sports takes. TooAthletic Takes will make you laugh, cry, get mad, and even call us "idiots." We strive to give our readers another viewpoint on any sports situation, and we look forward to disagreements with the hopes that it leads to healthy discussions and debates.
TooAthletic Takes aspires to be the #1 source for all sports takes, and become a leader in sports media.
Categories
"What If" Takes
Boxing Takes
Dumb Sports Takes
Either/Or Takes
ESPN Takes
Fantasy Football Takes
Fox Sports Takes
Funny Sports Highlights
Funny Sports Takes
High School Highlights
Lists
Memes & GIFs
MLB Takes
NBA Highlights
NBA Takes
NCAA Sports Highlights
NCAA Takes
NFL Highlights
NFL Takes
NHL Takes
Predictions
Question Takes
Racing Takes
Rafael's NFL Betting Picks
Sports Gambling Takes
Sports Movie Reviews
Sports News
Sports Quotes
Survivor Pool Picks
TooAthletic Takes
UFC Takes
Voting
Worried/Not Worried About Takes
XFL Takes
Giannis Antetokounmpo Takes Aim At Super Teams | TooAthletic.com
The post Giannis Antetokounmpo Takes Aim At Super Teams appeared first on TOOATHLETIC TAKES.
----------------------------------------
By: Rafael Thomas
Title: Giannis Antetokounmpo Takes Aim At Super Teams
Sourced From: tooathletic.com/giannis-antetokounmpo-takes-aim-at-super-teams/
Published Date: Mon, 26 Jul 2021 16:51:45 +0000